Introduction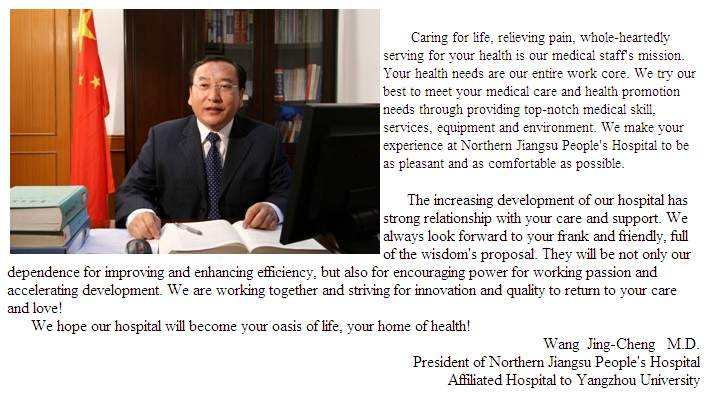 Introduction to Northern Jiangsu People's Hospital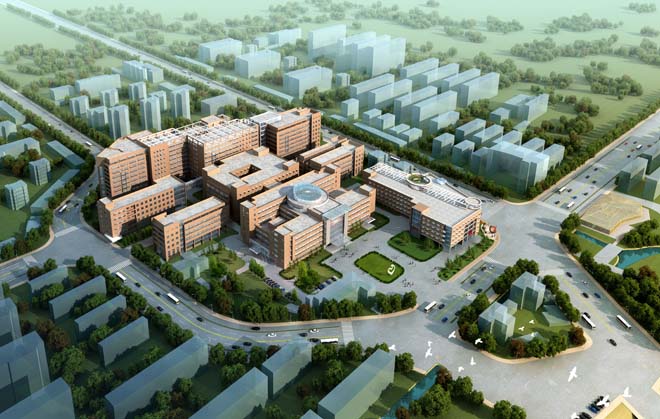 Northern Jiangsu People's Hospital (NJPH), also named as Affiliated Hospital to Yangzhou University, Clinical Medical School of Yangzhou University, Yangzhou Red Cross Central Hospital and MOH International Assistance Net-work Hospital. Its predecessor was a Baptist hospital founded in 1900. It was authorized as the first group of "Tertiary Level A" hospitals of Jiangsu Province with other 8 hospitals in 1994. NJPH is the largest general hospital in Yangzhou with the longest history and full function, and becomes the center of medical care, education and scientific research in this region.
NJPH spreads over 150,000 square meters of building area and it has a fixed capital of more than 1 billion RMB, among which equipments total value over 530 million RMB including 65 sets of equipments valuing over one million RMB such as PET-CT, Gem-CT, large aperture CT,64 slice spiral CT, 3.0T MRI, High-energy linear accelerator, simulator, DSA, SPECT, DNA genetic analyzer, endoscopic surgery simulation training system, intravascular ultrasound system, 3-D electrophysiology mapping system, rehabilitation robots, Full-Automatic Biochemical Analyzer., Colour Doppler, echocardiographic machine, high intensity focused ultrasound (HIFU), excimer laser, Digitalized molybdenum and rhodium two-targeted breast X-ray machine, digital gastrointestinal machines and etc.; over 709 sets of apparatus valuing 100,000 RMB such as gene chips, extracorporal lithotiptor, intraaortic balloon counterpulsation instrument, extracorporeal circulation machine, arthroscope, Microendoscopic discectomy, Microendoscopic Discectomy, Laparoscope, conchoscope, Multi-functional anesthesia workstations, flow cytometer, drug concentration detector. The library stocks over 50,000 books in Chinese or English, and more than 500 journals. Information can be searched by computer, disk and online databases.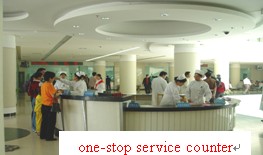 At present, the hospital has over 2200 hospital beds, employs 2100 people, 92 of whom hold doctoral degree, and 389 of whom hold master degree. 10 experts enjoy special government allowances, 21 people were awarded as young and middle-aged experts at provincial and municipal level. More than 200 experts hold positions in national and provincial academic associations. There are 14 key clinical departments and 15 key clinical departments at provincial and municipal level respectively. 9 disciplines were authorized as national drug trail bases. There are 6 National Endoscopic Training Bases. There are 31 programs lead to Doctorate Degree and Master's Degree and 101 supervisors for PhD. Students and Master's Degree Programs. It is the postgraduate training base of medical doctor and masters for Central South University Xiangya School of Medicine and Dalian Medical School, also exists one national post-doctoral workstation.
In recent years, the domestic and international academic exchanges are very active. The hospital successively built friendly relationships with universities and hospitals of America, Germany, Korea, Israel and Australia. The connection with domestic medical universities and hospitals has proceeded even more extensively and deeply. These years over hundreds of new technologies and projects were carried out, awarded 20 Natural Science Foundation projects and more than 100 scientific research projects were given at municipal level or above. In these 5 years, gained 254 scientific and technological advancement awards and new technology introduction awards at municipal level or above and 187 national and provincial medical continuing education projects were held in our hospital.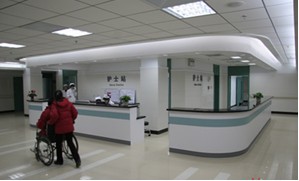 Due to the excellent work, the hospital was successively honored as "National Advanced Unit in the Development of Spiritual Civilization", "National Advanced Unit in the Development of Hospital Culture" and "National Reform and Innovation Hospital", "Top Ten Hospitals in Jiangsu Province", "Advanced Collective in Jiangsu Province Health System", "Advanced Unit of High Quality Nursing Service of Jiangsu Province", "Advanced Unit in Overall Improvement of Medical Service and Promotion the Construction of Medical Ethics", "Civilized Unit Model of Jiangsu Province" and so on.